Founded in 1996, TechTalk Media Group publishes a growing network of online consumer magazines, business/trade magazines and radio programming.
Our online magazine system is built around five main market segments: HomeServices, LifeStyle, Finance, Business and Medical.

Our HomeServices publications include Appliance.net an online magazine with a companion public forum with reviews of gadgets, small and large appliances. Remodel.net and HomeOwner.Net.

Our LifeStyle group publishes Bicycle.Net, one of the fastest growing, most respected publications covering professional cycling. Other magazines published in our LifeStyle group include Bride.Net and Maternity.Net
Our newest magazine group, under the MedicalCare.Org brand will include a full family of consumer and medical professional
magazines and communities like Cardiologist.Org, Dermatologist.Org, Oncologist.Org, Pediatrician.Org and Endocrinologist.Org.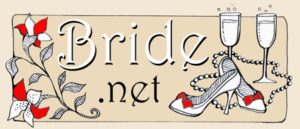 Our Business/Finance/Insurance Groups includes LifeInsurance.Net, Refinance.Net, Finance.Org, AutoInsurance.Net, HealthPlan.Net
Our Network of websites is internally owned and controlled, includes over 3000 market specific and locally focused online publications with millions of page views monthly.